How to Find a Custom Home Builder in Idaho
February 6, 2023
Did you know that there are over 378,000 home builders in the United States? With so much to choose from, you may be wondering how to find the right one for you.
Well, this guide will show you how to find a custom home builder that will meet your every need.
Search Location
The first thing that you should do if you are searching for a home builder is to narrow it down by location. Let's face it, some of these builders are only going to work in certain areas.
So, if you search for home builders in your specific area, you should be able to narrow it down a bit.
In this example, let's say that you live in Boise. You should search for Boise home builders in this situation and then take a look at what businesses operate in that area.
From there, you can follow these next steps.
Ask About Experience
The next thing that you need to do once you narrow your search is to ask a home builder about their experience.
How many years have they been doing this? How many homes have they built in Boise that are similar to the ones that you want?
These are things that you should ask about to get a better idea of if a home builder has had successful projects that are similar to yours. If they have, they are more likely to know what they are doing and less likely to make a mistake on your home because of the experience they have had working on similar projects.
Ask About the Price
The topic of money can be a tense one for certain people to discuss. However, you must have this talk with a home builder before any serious work gets underway.
At Idaho Impact Homes, you receive custom plans with a $5,000 deposit, and there is no obligation to build with Idaho Impact Homes after the bidding process on their custom plan. If you decide to build with Idaho Impact homes, your build will follow their standard process:
Consultation
Customization
Design
Construction
Custom home building is an expensive process and can be lengthy. You want to be sure to get an accurate quote (or several quotes) and set clear expectations. Having these conversations can help you budget and plan your finances for your upcoming build. Be sure to ask if your quote is final or if the builder may need to charge you extra to make proper adjustments if issues arise along the way or you decide to change things.
You also have to sit down and come up with a realistic budget of what you want to spend to build this home. If the number you get quoted ends up being within your budget, take some to consider if you can afford to put set money aside in case something goes wrong. If the numbers do not add up, feel free to move on to another home builder.
There are some precautions on this subject. Do not base your home builder choice entirely around money. One custom home builder may charge a higher amount to do the job, but they may also do a better job than a builder that is slightly more affordable. Additionally, it is recommended that you verify what each home builder is putting into your home (i.e. types of countertops, flooring, doors, and lighting). These components can affect the price of your build and will vary from builder to builder. Make sure each builder is bidding off of the same set of plans to ensure you are getting accurate quotes for all aspects of your build.
Reputation is also important, which we will get to below.
Look at Reviews
What if you do not have any friends or family that have been in this situation? That is okay, as not everyone is looking to build a house themselves.
If you find yourself in this situation, what you need to do is look up reviews and testimonials online for custom home builders in Idaho. Any business that has an online presence should have these.
We recommend reading a few reviews for each business and seeing what their average rating is. Factor in how many reviews have been submitted about each business and how recent these reviews are as well.
Once you do this, see if there are any glaring issues. If not, then you should feel free to proceed.
Floor Plans and Designs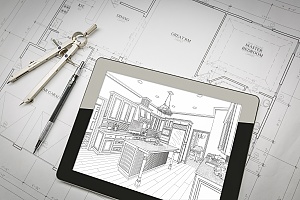 Finally, you should look at what floor plans and designs these home builders do. How many do they let you choose from? Can you choose something completely custom? What is their specialty?
You may be someone who wants a traditional home or someone who likes more contemporary designs. Either way, talk this out with your home builder and see if they can accommodate you.
Find Your Custom Home Builder in Idaho
These are just a few of the things that you can do to find the right custom home builder for you. The first thing you are going to have to do is narrow it down to a certain area, such as Boise, Idaho.
Then, you are going to have to ask them about the price and about the floor plans and designs that they offer. After that, ask family and friends or read online reviews to get more verification for a home builder.
Are you ready to get started? Message us today to describe your dream home.